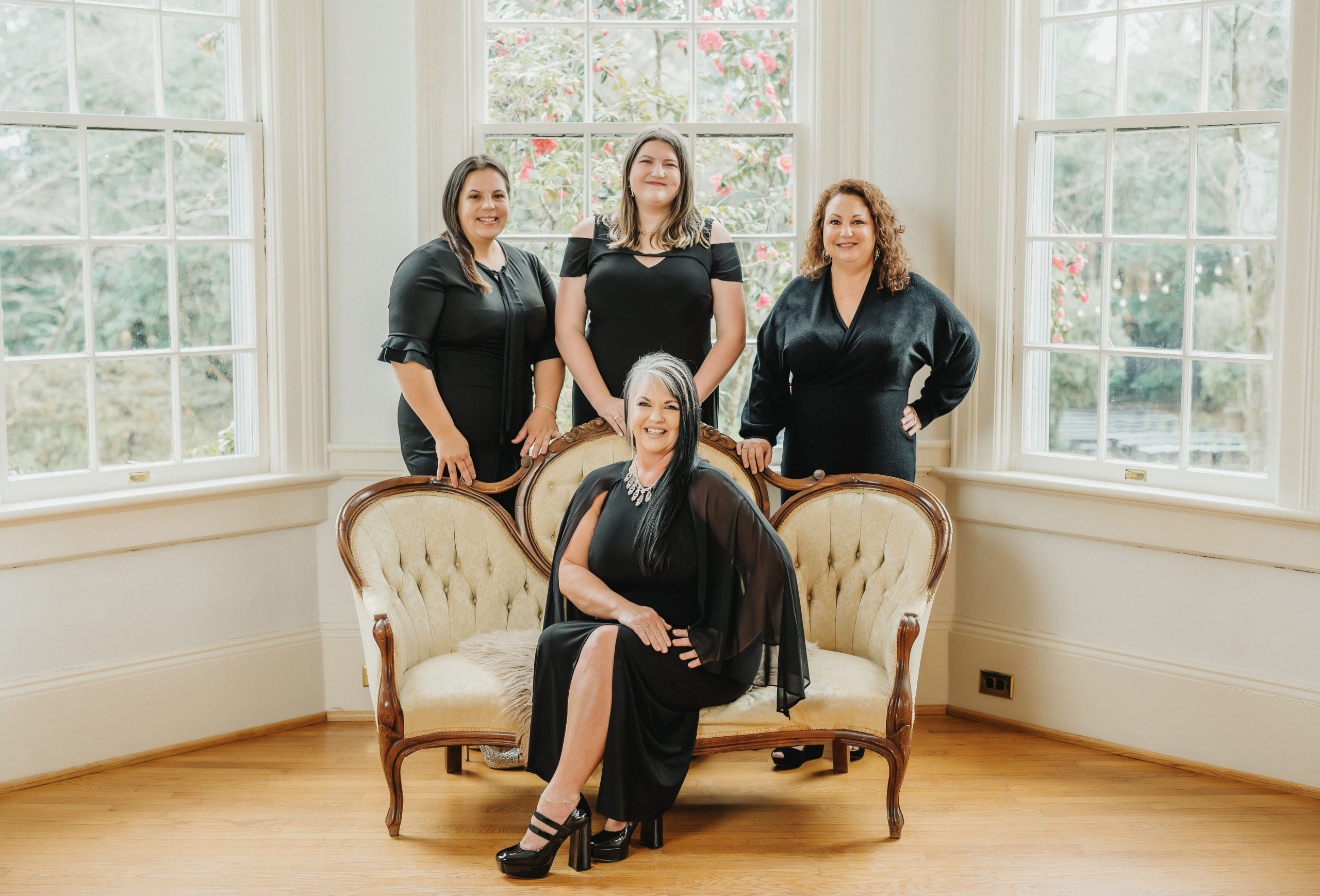 C. DARLENE ELMER, REALTOR®
Team Lead
darlene@welcomehomeupstate.com
864-952-9570
Darlene Elmer, REALTOR®, combines her love for the industry with her passion for serving the community. Darlene likes to say this is her second chance at living her dream career in real estate. Previously Darlene was a REALTOR® in Anderson, Clemson, and in Seneca working on Lake Keowee but as the economy took a major crash; life got in the way and Darlene took a position as the Marketing and Event Director for the SC Botanical Garden at Clemson University. After 10 years of working within the botanical garden life happened again but this time in the BEST way ever! Not only did Darlene meet and marry the love of her life BUT she was presented with another opportunity to have her real estate dream career.
Darlene is an active agent with Keller Williams Greenville Central, leading her team and representing buyers and sellers on a daily basis and considers working in and giving back to the community an important role as a REALTOR®. Darlene is extremely active in her community as the newsletter editor and as the event coordinator. Because of her background in fundraising Darlene hosts a benefit concert every fall and encourages the community to come out and support many worthy causes. This past year she supported the local Arrows for Heroes program and helped to provide funds for sporting equipment for disabled veterans.
A lover of all things South Carolina, Darlene is a graduate of Clemson University (GO TIGERS) and lives in Greer, South Carolina, with her forever husband Brian, and their Pomeranian baby Lady GaGa. To relax Darlene and her husband enjoy smoking quality cigars, touring wineries, and spending all the time they can being silly together. Oh, and Darlene might consider high heel shoe purchasing a hobby…just saying (if you've ever seen her closet).
Seriously though, Darlene has learned that having fun should be a top priority in every person's life because it keeps us positive and focused of what life is really all about…happiness, friends and family. Darlene doesn't just sell you a house and move on; she earns your business and ends up keeping you as a friend. HELLO new friends she can't wait to meet you!
GRACE LOTHRIDGE, REALTOR®
grace@welcomehomeupstate.com
864-907-7011
Grace Lothridge combines her passion for marketing with her passion for the real estate industry. She studied social media marketing in school and is passionate about the benefits a social media presence can heave for businesses. After graduating in May from North Greenville University she took her dream position as the Marketing Manager of the Welcome Home Upstate & Associates team which, allowed her to combine her love of real estate, people and helping.
Grace was born and raised in the Greenville area and while she did not attend Clemson, she is a die-hard Clemson football fan. You will be able to find her at the games every Saturday wearing her trademark tiger onesie.
Grace is a huge dog lover and is passionate about rescuing her four-legged friends. Her dog Albert is like her son and when you meet her; she will most certainly want to show you pictures of him.
AMANDA WEST, REALTOR®
amanda@welcomehomeupstate.com
864-354-9807
Hello all! I moved here from a small town in Washington state, called Battle Ground. It was a rural area just north of Vancouver, Washington. Over the past 10+ years, I have throughly enjoyed becoming a South Carolinian. Nothing beats the views of the Pacific Northwest, however, it is now just a beautiful place to visit with the mountain views and great company to catch up with. My home is here, the great upstate of South Carolina. My husband and I met when we were just teenagers in Washington but God didn't have us begin our lives together till 2011. Let me tell you, "our story" is something that you would never believe, unless you talk to our family and friends. It just proves to show you, that you are never really in control when you want to be!
I found my career serving others as a firefighter/EMT, nursing, and now real estate. I graduated summa cum laude from Columbia Southern University with a Bachelors of Science in Structural Fire Science Administration. After graduation, I wanted to pursue a career in something that I have always enjoyed. Over the last eight years, I have throughly enjoyed buying and selling homes. Life is stressful at times and making decisions is not always easy. It is my pleasure to serve you honestly and efficiently as possible. Work relationships are not only a professional commitment, they are a commitment that I feel are a special calling to serve others. True obedience to be there. What an amazing path that I began to walk, such a blessing.
During my career as a Realtor® it has been an honor to talk with and help people in the community. Buying and selling for the past 10years here, I have a special interest in new construction, from lot or land selection, to home building. I can assist you selling your current ownership as a certified Seller Representative Specialists® and a Short Sale and Foreclosure Resource®, guide you if you are wanting to build new or be there to find you an existing home, let me help you get where you want to be in real estate.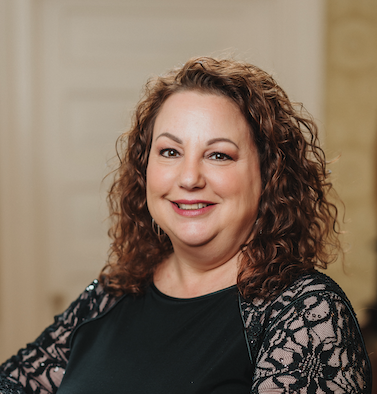 Lori Greenwald, REALTOR®
lori@welcomehomeupstate.com
954-292-0342
Lori Greenwald is a licensed real estate agent in South Carolina, transplanted from Florida in March of 2021. She was previously licensed in Florida but retired from the industry to assist her husband of 30 years to manage the family's corporation and raise their children.
During those years, she and her family spent several weeks each summer in Greenville and the surrounding areas, where they fell in love with the people, the natural beauty, and the numerous opportunities for adventure!
After being unable to relocate here in 2008, due to several factors, we were committed to settle in this area at the first opportunity; it arrived along with a worldwide pandemic!
Though Lori's focus had been on raising her two girls, now 26 and 20, she was the "on call" executive of "all things necessary" for the family business, The Gallery at Steven Greenwald Design, Inc. In this capacity Lori's knowledge and experience as a business owner and manager, has given her a broad range of tools and insight into the many ways in which to "get it done right, on time, and better than expected," which is the motto for all Greenwald business enterprises.
In addition to The Gallery, Lori managed the family's small network of investment properties, which situates her perfectly to provide detailed service for each side of the Real Estate Transaction; including those "unexpected" surprises that inevitably happen. She is excited for the opportunity to serve those looking for their slice of paradise in the upstate!
ANNA, AGENT IN TRAINING
anna@welcomehomeupstate.com
864-909-9762
We want to formally introduce everyone to our agent in training, Anna!
Anna is a sassy young lady who LOVES real estate! We are helping to train her to be our next agent, and we are bringing you along for the journey!
Annas true talent is make believe and she loves to play real estate agent. Her favorite is playing house hunter (we prefer Buyers Agent) and driving her Barbie Jeep through the neighborhood and showing homes to her clients. She is all about investigating all the important amenities in each and every neighborhood while searching for the perfect home to fit her clients' needs. She is always ready to hop in her Jeep and give them the grand tour of all the homes that are available or to be built.
She loves her mom, dad, grandparents and sister Sophia (sometimes). Some of her favorite foods include Oreos, tomatoes and goldfish. Mostly she loves to play outside; turning over rocks to discover what is living beneath them because she finds earthworms, snails, and slugs to scare everyone with! She loves to go fishing and doesn't shy away from putting the worm on the hook (of course) because she is a tough girl.
Anna was born and raised in the Greenville area and is currently attending preschool. Anna is a huge animal lover and is passionate about her best cat friend, Brenda. Brenda is her Maine Coon cat and is very protective of Anna and her baby sister. Anna will most certainly want to introduce you to her ANDDDDDD just so you know Anna, herself, is sometimes a cat…
Anna is a little girl with BIG dreams, and we love watching her grow up as a matter of fact we can't wait to see her become a woman with VISION.
What Our Clients Say
A huge shout out to Darlene Elmer with Welcome Home Upstate & Associates if you are ever in need of a Realtor, Darlene is the one you want by your side no matter whether you're buying or selling, she will go above any beyond to make sure you are completely satisfied and will not settle for anything less than your satisfaction. Darlene is very approachable and easy to talk to and very personable. I felt that she had my best interest at heart. She made me feel like family instead of just another customer. Thanks Darlene Elmer for your awesome assistance for the second time in the real estate world. You were such a pleasure to work with ♥️. I will definitely be back in touch for all my real estate deals.
Clifford Morton & Beverly
After 6 moves, we have finally found a realtor who had our best interests at heart. We have used Zillow and Realtor.com to do most of our own research for all our previous moves, but the experience with Darlene was very different than anything we experienced in the past. Darlene was proactive, knowledgeable, and truly added value from our first conversation until after we closed. This is the first time I didn't get heartburn from paying a realtor for their services. When we have to inevitably move again, Darlene will be my first and only call. I have nothing but appreciation for the way she treated me and my family through our move, and am more than happy to leave her a stellar review. The best way to show that someone has truly done a great job is to hire them again, and I Would hire her again in a moment! Darlene – if you are reading this, Thank You!!! You are awesome at what you do and we could not be more appreciative of our experience with you!
Jason
I wanted to post this for anyone looking for a honest, hard working and caring realtor. I used Darlene Elmer with Keller Williams to sell my home in O'Neil Village. Darlene is a really go getter and will get the job done! She not only sold my home in SC she helped me locate a realtor in TN and made sure they were doing everything up to her high standards on my search for a new home in TN! If you have any questions please reach out to me.
Laura Rice
Amanda was a true pleasure to be around and work with! She understood me being
pregnant, our needs, and just us personally! This was our first time buying a home
and she took the extra time to explain every small detail to us so we weren't left in
the dark! I will use her again and again! Wish you the very best Amanda!
Natalie Carroll
Amanda was so great in helping my family and I find a home! She was always
available to answer questions and very easy to talk to. My husband and I would
recommend anyone to seek her out when purchasing a home in the Greenville area.
Amber Baker
Amanda was great to work with. She listened to what we wanted, liked and disliked
and made worthwhile recommendations for properties. She was patient, pleasant
and went to extra lengths to help us find our new property.
Dave Zarro
Amanda is a phenomenal realtor. She excels in communicating, and was available
for any questions at anytime. This was my first home purchase and Amanda was
patient and knowledgeable and just went above and beyond for me! I didn't know her
before but she now has a special place in my heart just by how wonderful she was in
this experience for me! I would recommend her to everyone and anyone searching
for their dream home! She will take the time in making a dream into a reality!
Kaylin Richards
Amanda was so wonderful to work with – she has a great personality, super
responsive and exactly what I wanted in an agent.
Denise