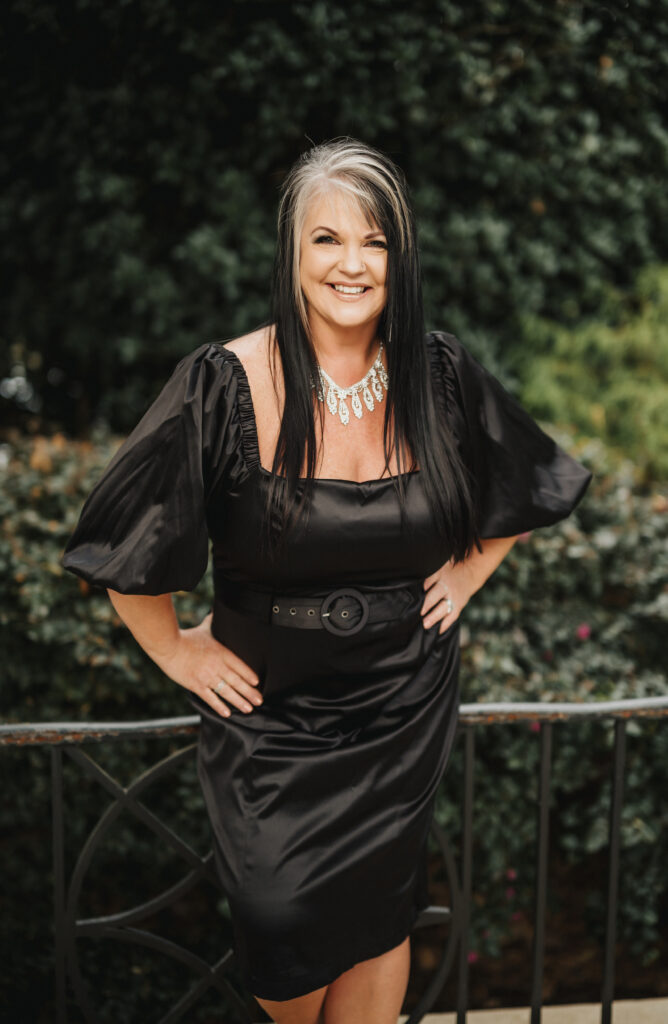 C. DARLENE ELMER, REALTOR®
Team Lead
darlene@welcomehomeupstate.com
864-952-9570
Darlene Elmer, REALTOR®, Associate Broker, combines her love for the industry with her passion for serving the community. Previously Darlene was a REALTOR® in Anderson, Clemson, and in Seneca working on Lake Keowee. She has always been involved in real estate and after meeting and marrying her husband she moved to Greer. Even though she was in a new city and starting over real estate led her to her dream career – founding and managing her own team | Welcome Home Upstate.
Darlene is an active agent with Realty One Group Freedom | Welcome Home Upstate representing buyers and sellers on a daily basis and considers working in and giving back to the community an important role as a REALTOR®. Darlene is extremely active in her community as the newsletter editor and the event coordinator.  Darlene also hosts a benefit concert every spring for GirlUP GVL and encourages the community to come out and support this worthy cause – which empowers young women to become more than they dreamed possible.
A lover of all things South Carolina, Darlene is a graduate of Clemson University (GO TIGERS) and lives in Greer, South Carolina, with her husband Brian, and their Pomeranian Lady GaGa. To relax Darlene and her husband enjoy smoking quality cigars, touring wineries, and spending all the time they can being silly and laughing together. Oh, and Darlene might consider high heel shoe purchasing a hobby…just saying (if you've ever seen her closet).
Seriously though, Darlene has learned that having fun should be a top priority in every person's life because it keeps us positive and focused of what life is really all about…making dreams come true, happiness, friends and family. Darlene doesn't just sell you a house and move on; she earns your business and ends up keeping you as a friend. Darlene loves new friends and she can't wait to meet you!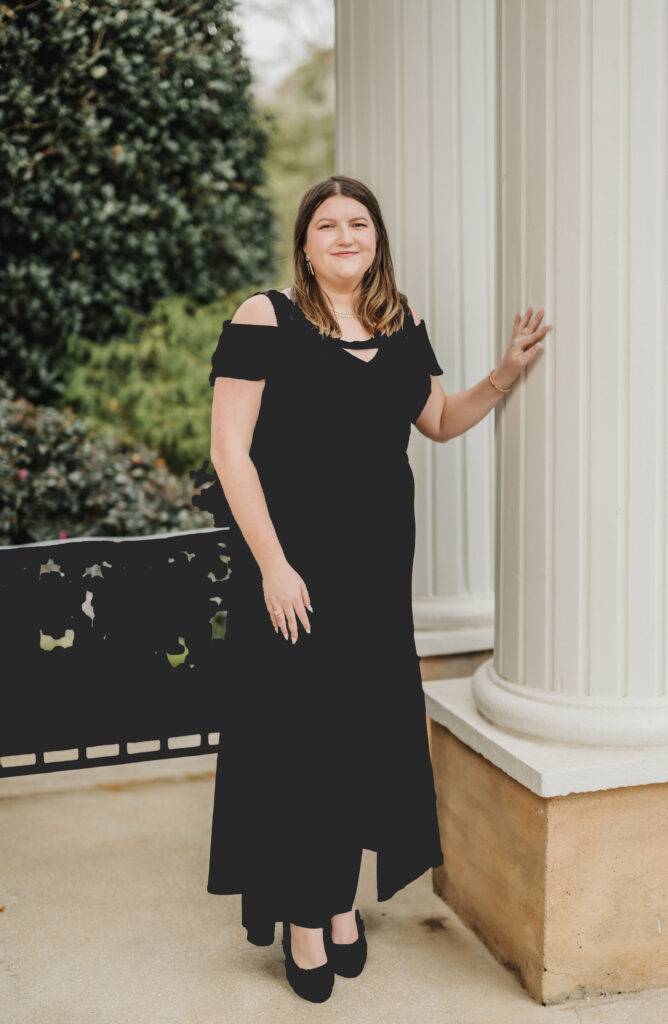 GRACE LOTHRIDGE, REALTOR®
grace@welcomehomeupstate.com
864-907-7011
Grace Lothridge combines her passion for marketing with her passion for the real estate industry. She studied social media marketing in school and is passionate about the benefits a social media presence can heave for businesses. After graduating in May from North Greenville University she took her dream position as the Marketing Manager of the Welcome Home Upstate & Associates team which, allowed her to combine her love of real estate, people and helping.
Grace was born and raised in the Greenville area and while she did not attend Clemson, she is a die-hard Clemson football fan. You will be able to find her at the games every Saturday wearing her trademark tiger onesie.
Grace is a huge dog lover and is passionate about rescuing her four-legged friends. Her dog Albert is like her son and when you meet her; she will most certainly want to show you pictures of him.
BRANDY BUTMAN, REALTOR®
brandy@welcomehomeupstate.com
907-242-0368
Real estate is a powerful thing. Where you live becomes the center of your universe: your "home base" and a place where memories are made. Your home is your place of peace. I will help you obtain the Up State property you've always dreamed of by focusing our strategy on your individual style, needs, and budget.
Greenville and Upstate South Carolina are great places to live and work, which is why Brandy Butman chose to call it home after retiring from the military. Passionate about helping finding others their "home base", Brandy's commitment to leverage her passion and experience to exceed her client's expectations with professionalism, attention to detail, and commitment shines when she puts her client's needs first from the beginning to the end of the transaction and beyond.
She maintains a sense of patience, low pressure approach with clients yet tenacious demeanor on their behalf. Her commitment, and lastly, her ability to not just listen but to comprehend what the client wants to accomplish will make finding your place of peace an enjoyable experience.
Brandy has always had heart to serve others and has been a lifelong advocate within domestic violence, foster families and the Alzheimer's Association. As an enthusiastic traveler when Brandy isn't in the office or volunteering, you'll often find her at traveling all around experiencing local festivals, events, and outdoor activities. She loves enjoying time with her husband, children, grandchildren, friends, and fur babies.
Thanks to a combined 20 years as real estate professionals Welcome Home Upstate, we are proud of our reputation for excellent negotiation skills, cutting edge marketing, and invaluable connections, both locally and globally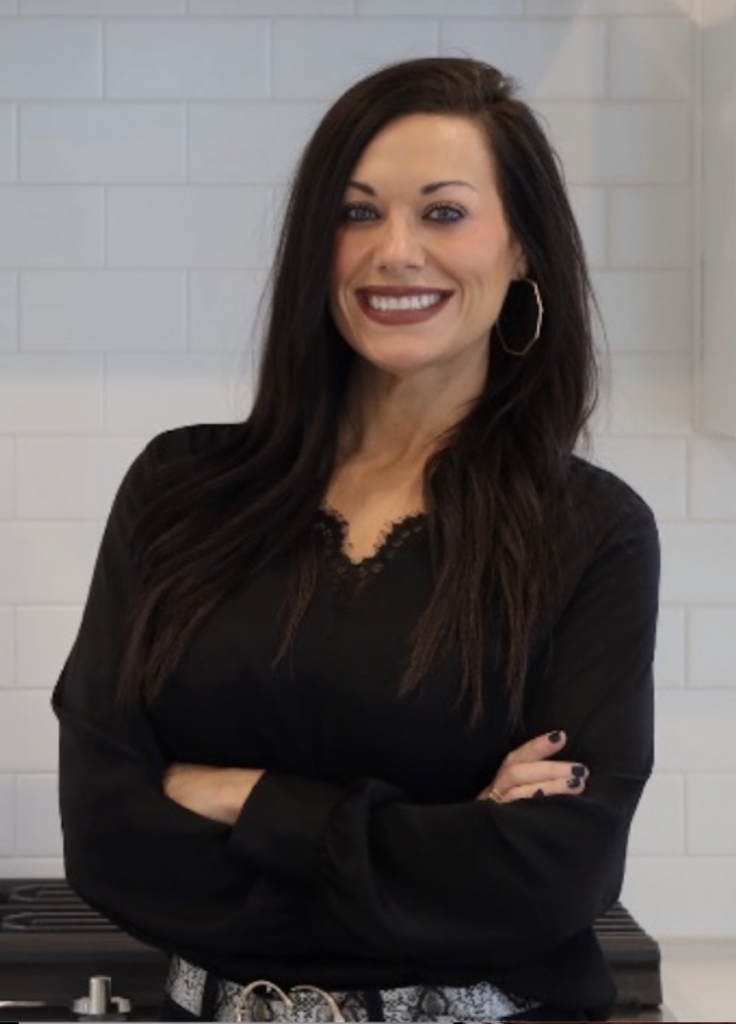 SUSAN MILEY, REALTOR®
susan@welcomehomeupstate.com
225-788-4178
Susan was born and raised in Louisiana. After a visit with family, she fell in love with Greenville's charm and unique vibe so much, she decided to make it her home.
Susan taught school for 22 years and made the decision to retire once she moved to Greenville. She had bought and sold many homes during her life, and she loved every aspect of it–from touring homes to negotiating the deal. She came to realize she loved real estate and each time she bought and sold her knowledge of the process increased and it was a natural transition for her to move into real estate.  Once she moved to Greenville, she took her knowledge to the next level and become an agent. Now, selling homes and helping others find their perfect home is her passion.
Susan had a gift to help others figure out what they want when looking for a home. She loves helping them find it and seeing the pure joy on their face when she gets to hand them the keys to their new home.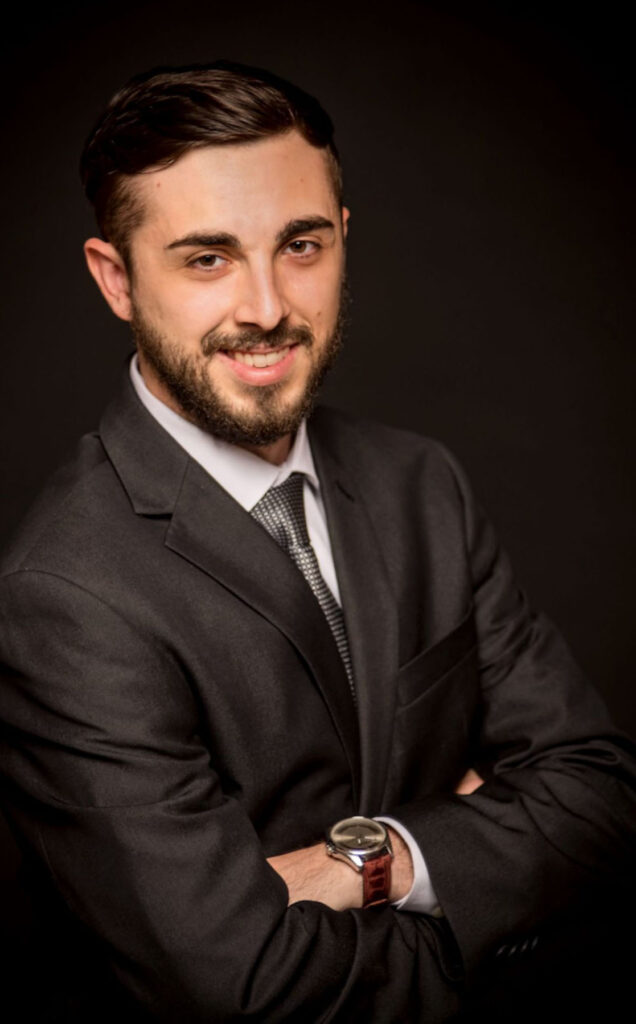 DYLAN CANUP, REALTOR®
dylan@welcomehomeupstate.com
864-907-3887
Born and raised in the upstate, Dylan has grown up seeing Greenville and the surrounding areas flourish. This experience led him directly to his path in real estate, in which he's been working for 8 years!
His love for the outdoors and all that the upstate has to offer inspires him to become familiar with many areas in the upstate. One of his main goals while working with clients is to have fun and make it has stress free as possible! He loves making people laugh while helping them find their dream home as well.
In his free time, Dylan is an avid rock climber and hiker. Visiting the foothill mountains numerous times a week; he uses the hiking trails as one of his favorite ways of exercise.
Dylan is a passionate traveler, with Colorado being one of his favorite spots during the summer. He also is very active in multiple car communities locally, as another of his passions are vehicles and modifications! Just like real estate, he likes moving fast and pushing himself to be the very best he can.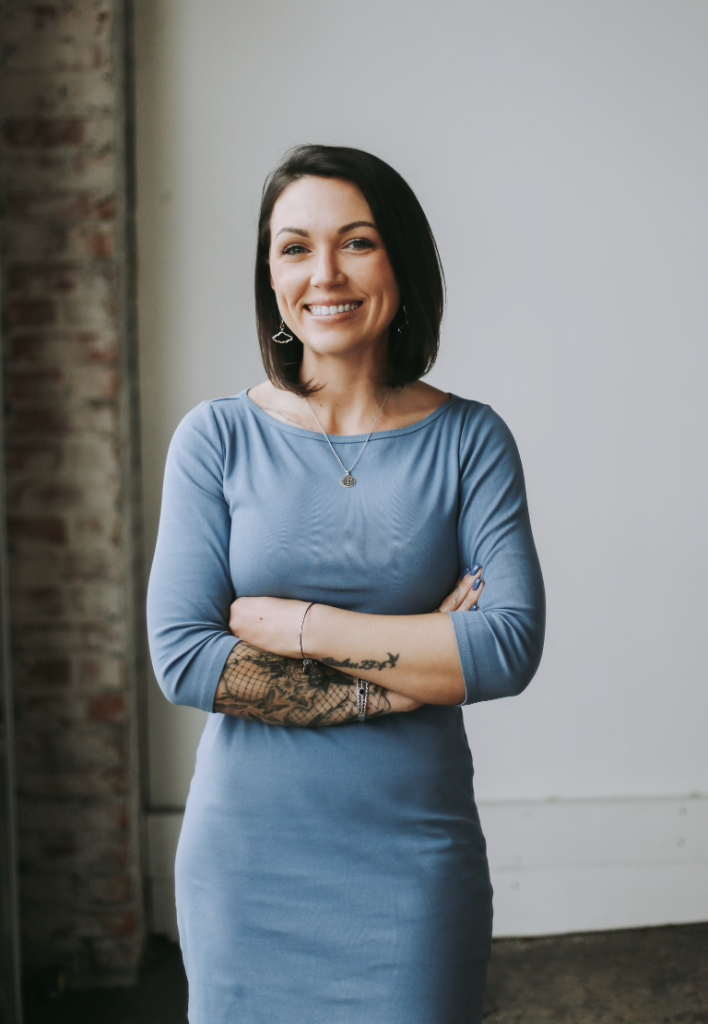 OLIVIA JOHNSON, REALTOR®
Olivia@welcomehomeupstate.com
828-808-0095
As a Realtor, I want to make a difference. I want to stand up for what's right and be the voice of the people that need one. My goal is to create a meaningful and trustworthy relationship with all of my clients.
I love that I get to help make dreams come true. I am honored to lead and transition my clients into the next stage of their life. I am licensed and work in both South Carolina and North Carolina!
What Our Clients Say
A huge shout out to Darlene Elmer with Welcome Home Upstate & Associates if you are ever in need of a Realtor, Darlene is the one you want by your side no matter whether you're buying or selling, she will go above any beyond to make sure you are completely satisfied and will not settle for anything less than your satisfaction. Darlene is very approachable and easy to talk to and very personable. I felt that she had my best interest at heart. She made me feel like family instead of just another customer. Thanks Darlene Elmer for your awesome assistance for the second time in the real estate world. You were such a pleasure to work with ♥️. I will definitely be back in touch for all my real estate deals.
Clifford Morton & Beverly
After 6 moves, we have finally found a realtor who had our best interests at heart. We have used Zillow and Realtor.com to do most of our own research for all our previous moves, but the experience with Darlene was very different than anything we experienced in the past. Darlene was proactive, knowledgeable, and truly added value from our first conversation until after we closed. This is the first time I didn't get heartburn from paying a realtor for their services. When we have to inevitably move again, Darlene will be my first and only call. I have nothing but appreciation for the way she treated me and my family through our move, and am more than happy to leave her a stellar review. The best way to show that someone has truly done a great job is to hire them again, and I Would hire her again in a moment! Darlene – if you are reading this, Thank You!!! You are awesome at what you do and we could not be more appreciative of our experience with you!
Jason
I wanted to post this for anyone looking for a honest, hard working and caring realtor. I used Darlene Elmer with Keller Williams to sell my home in O'Neil Village. Darlene is a really go getter and will get the job done! She not only sold my home in SC she helped me locate a realtor in TN and made sure they were doing everything up to her high standards on my search for a new home in TN! If you have any questions please reach out to me.
Laura Rice